It's Super Bowl Sunday! A fun day that will leave most football fans happy but wanting more. As an Eagles fan I'm usually left thinking about what could have been and about what if will take for next year. Today the two most dominant teams during a majority of the season the Patriots and the Seahawks both made it to the big game and they'll square off in Arizona.
There are a number of things to watch out for in this game. Seattle's QB Russell Wilson has really come into his own this season and in my opinion is now firmly in the Top 5 QBs in the NFL. Not bad for a short kid who has only played three seasons. They do not have any elite WRs but they do have one of the best Offensive Lines in the game and that goes along with the best Rushing attack in the NFL as well. The Patriots Defense has their work cut out for them.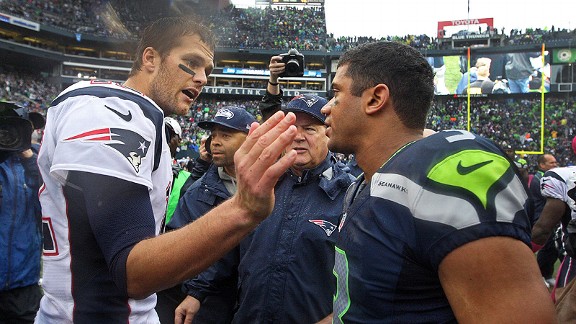 Some bad blood between the QBs after their last meeting when Wilson totally cheap shotted Brady. You can see the heated words and then Brady's retaliation. I'm sure you remember #SlapGate. The tension filled rematch should be fun to watch.
The Patriots Defense is fortunate that they are chock full of Rutgers talent. With three Rutgers players (Logan Ryan, Duron Harmon, and Devin McCourty) starting on that side of the ball they can be sure that 27.3% of their defense is going to get the job done. It's the other 72.7% who are not Rutgers Alums that there are questions about. Players like Vince Wilfork and Jamie Collins will need to have rock solid games particularly in getting Seattle RB Marshawn Lynch on the ground when he is first hit rather than letting him bounce off and rumble for additional yards like he has so proficiently during most of the season.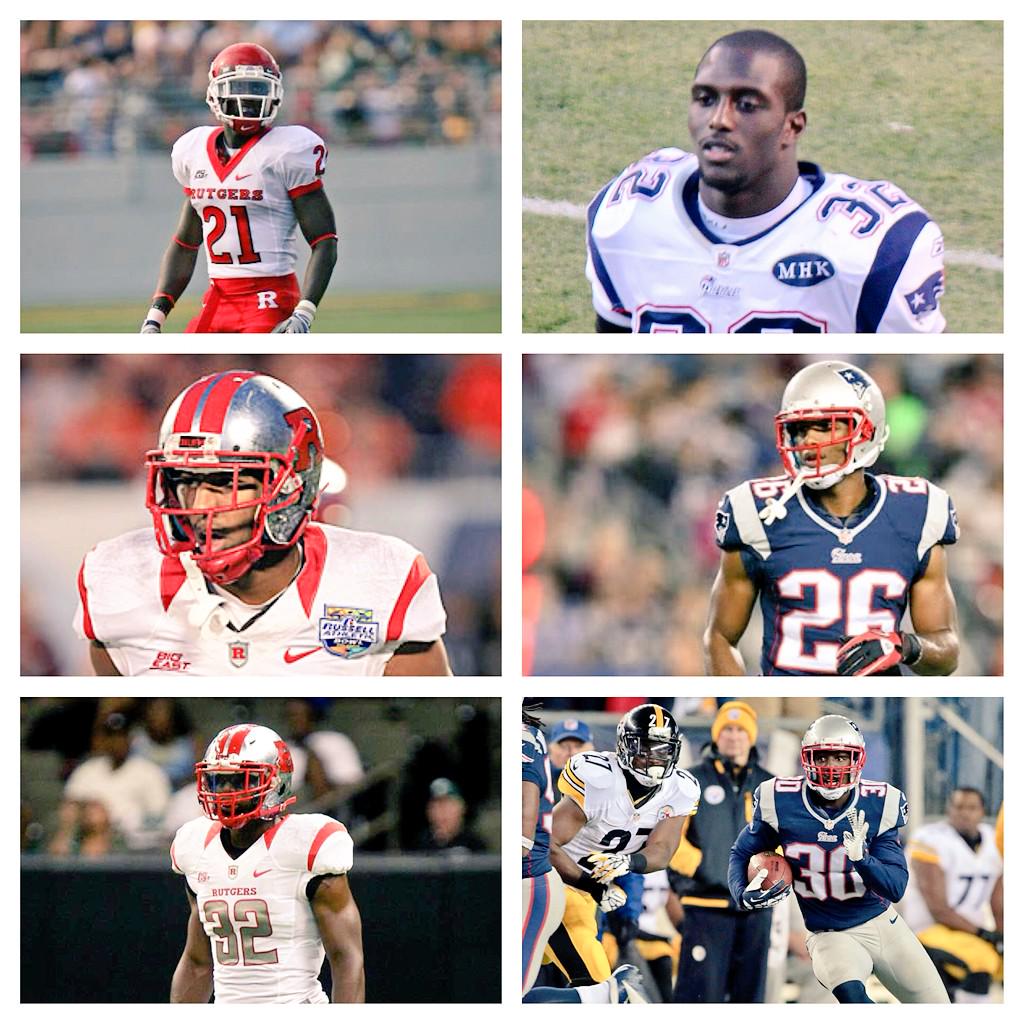 On the other side of the Ball is the matchup that everyone is excited about. It's Patriots QB Tom Brady and his rotating roster of rabble rousers competing with one of the best Defenses of the past decade. Patriots receivers to watch include Brandon LaFell, Julian Edelman, and Danny Amendola, not exactly murderers row out there but they get the job done. Their Tight Ends (Gronk and Rutgers Alum Tim Wright) are the real difference makers in this game. Noted force of NFL Nature Rob Gronkowski will be the key to this game. His matchup against the Seahawk D will decide the outcome here. Can Kam Chancellor, Earl Thomas, KJ Wright, Bobby Wagner and the middle of the Seattle pass defense knock Gronk out of his rhythm and off balance enough to disrupt his impact? If they can I think it could be a very long day for the Patriots offense.
My feeling is at this point that the Seattle Defense will be able to slow down the Pats offense enough to get the win. The Seahawks offense is good but not spectacular but I think they are good enough to get points against a mediocre Pats Defense today. I'm sure Belichick will have a few tricks up his sleeve and this will be a memorably close Super Bowl but the Seahawks win 28-26.
Don't forget to "like"
SKOHRboard's Facebook page
, follow
@SKOHR
on Twitter, and if you enjoyed this article please
it with your friends. You can easily do all three with the links included here, the buttons just below this, and the gadgets to the right of the page!