After taking a month off, I am ready to write again. Sorry for the time away but it seems that getting a real job that pays money really eats into the amount of time I have to write awesome sports stories.
What have we missed?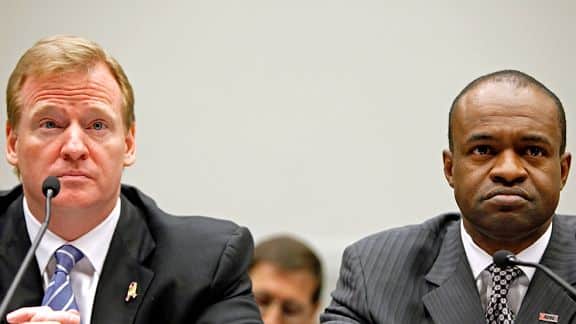 NFL
Fortunately absolutely nothing has happened in the NFL since the draft so we haven't missed much there. Still litigating the Players suit against the NFL for antitrust when the Owners locked them out. BOOOORRINNGG. Plenty to speculate about but that's all it is because teams can't talk to other teams about business or talk to players, so nobody knows anything. Let's all hope this gets sorted out in the next few weeks. Apparently some "secret" talks have been taking place between the NFL and NFLPA reps without lawyers lately and according to reports they've been positive talks. Fingers crossed!
NBA
WOW! How exciting have these Playoffs and Finals been? The matchups and stars haven't disappointed at all this post-season and I dare say have injected life back into a league that seemed on its' last legs for the better part of the last decade. These Finals are great. The Heat and Mavericks are knotted up at 2-2 right now with Game 5 tonight. Watch for LeBron to try to show up big tonight after being more or less invisible for most of the last two games.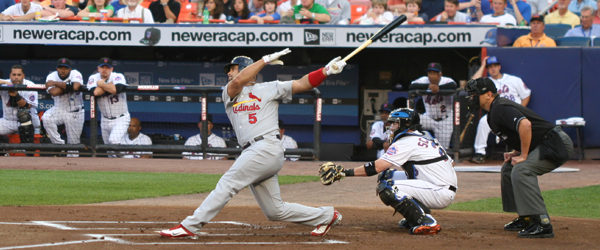 MLB
Meh. League-wide offense is way down this year but that isn't necessarily because Pitching has been outstanding like it was last year. That combo just makes for a pretty boring year. The only way to really enjoy baseball is to be at the games or to play fantasy baseball.
NHL
The NHL Finals have been great too. The Canucks and the Bruins are absolutely getting after eachother. After taking a 2-0 lead the Canucks have looked awful over the last two games in Boston and the series is tied up right now. The teams have been on the brink of a bench clearing brawl for the entire series and it just makes for some really intense and exciting hockey.
College Football
All your favorite teams are cheating. Yes there are some people who actually like Ohio State and they are somehow emboldened by Tressel's deception over the last 20 years. USC was stripped of the 2004 National title and nobody cares because that happened seven years ago and we all saw them dominate on the field. Taking the trophy back doesn't effect anything. UNC is getting investigated now and it's suddenly becoming evident why they've been producing so many Top 100 NFL draft picks over the past few years. $$$$$$$$$$$$$$$$$$$$$$$ Now Colt McCoy's wife went on the radio with Colin Cowheard (for some reason) and said but didn't say that kids at Texas were getting gifts and dinners. If they win a Title in the next few years it should be stripped by at least 2035.
Okay I think that should have us pretty caught up on things. I'll be getting back to posting more regular but that could include some days off here and there along with shorter posts. But let me know what you want to hear about and I'll do my best to write it up! It feels good to be back!
Don't forget to "like"
SKOHRboard's Facebook page
, follow
@SKOHR
on Twitter, and if you enjoyed this article please
it with your friends. You can easily do all three with the links included here, the buttons just below this, and the gadgets to the right of the page!