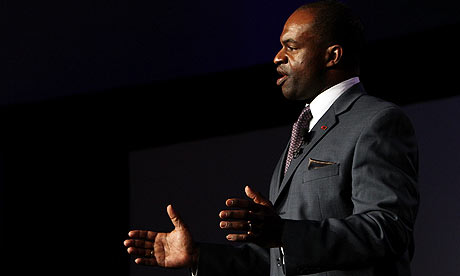 In a report by Chris Mortensen on ESPN late yesterday, the NFLPA has released their counterproposal for the impending CBA renewal. If you've been following the NFL this year you've probably heard about the collective bargaining agreement (CBA) expiring this coming Summer. While that may be the case and there is plenty of talk about a lockout if a new agreement isn't, well, agreed to before the start of next season.
The NFL's major push during this season has been to rally everyone behind the idea of an 18 game season. It seems that the NFLPA realizes the inevitability of this movement and has already started bargaining to help their hand once the actual negotiations take place. Mortensen was able to get a hold of the latest counterproposal and some of the issues that DeMaurice Smith, the NFLPA's Executive Director, will be pursuing.
According to ESPN:
The highlights of the union proposal:
• Voluntary offseason workouts would be reduced from the current 14 weeks to five weeks or 20 days (four days a week, four-hour maximum per day).
• Significantly reduced contact between players during training camp with four practices a week consisting of helmetless and padless periods.
• Two in-season bye weeks.
• Expanded rosters from the current 53 to 56 or 57, in addition to practice squads.
• Increased pro-rated salaries for players under contract.
• Reduction of the amount of games players need to become vested to qualify for post-career health care and pension benefits.
As you can see they are trying to ease the physical toll on players. Adding an extra 2 games to a 16 game schedule is a significant amount of action and the NFLPA would like a corresponding amount of down time for players. By including an extra bye week, additional active players, and reducing training camp's intensity Smith is actively negotiating for the long-term health of the players. Let's hope that this gets worked out because nobody wants a lockout and everyone wants more (and safer) football.